---
Ventral Hernia Repair in Immunocompromised Patients.
*Mahsa Shariat, *Joshua Jolissaint, *Bryan Dieffenbach, *Thomas Tsai, Ali Tavakkoli, Reza Askari
Brigham and Women's Hospital, Boston, MA
Objective:
Although ventral hernia repair (VHR) is one of the most common surgical procedures, complications and recurrence rates are a matter of great concerns. Given the vulnerability of immunocompromised patients to different types of infections and impaired wound healing we hypothesized that immunocompromised status is a predictor of recurrence after VHR.Design: Retrospective cohort
Setting: Hospital care
Patients: Patients who underwent VHR at our institution and were captured in the ACS National Surgical Quality Improvement Program database between 2002 and 2015 were identified. Immunosuppression was defined as any steroid use or chemotherapy treatment prior to surgery Main outcome: Recurrence rate Intervention: N/A
Results: Of total 630 patients included in the study, 27 were immunocompromised .Immunocompromised patients were more likely to have dirty wound class (7.4% vs. 0.7% p=0.004), concurrent COPD (88.9% vs. 2.8% p=0.016) and deep incisional SSI (3.7% vs. 0.3% p=0.013). Recurrence rate was 22.2% in immunosuppressed patients with no significant difference between the two groups. No significant differences were observed in post-operative surgical site occurrence (SSO), superficial incisional SSI, organ space SSI and wound disruption. After adjusting for covariates, immunosuppression was not an independent predictor of recurrence after VHR (HR=0.83, CI 95%: 0.35-1.95; P=0.67).
Conclusion: Although immunocompromised patients are more likely to have dirty wound class and deep incisional surgical site infection, immunocompromised status in not associated with a higher rate of recurrence after VHR.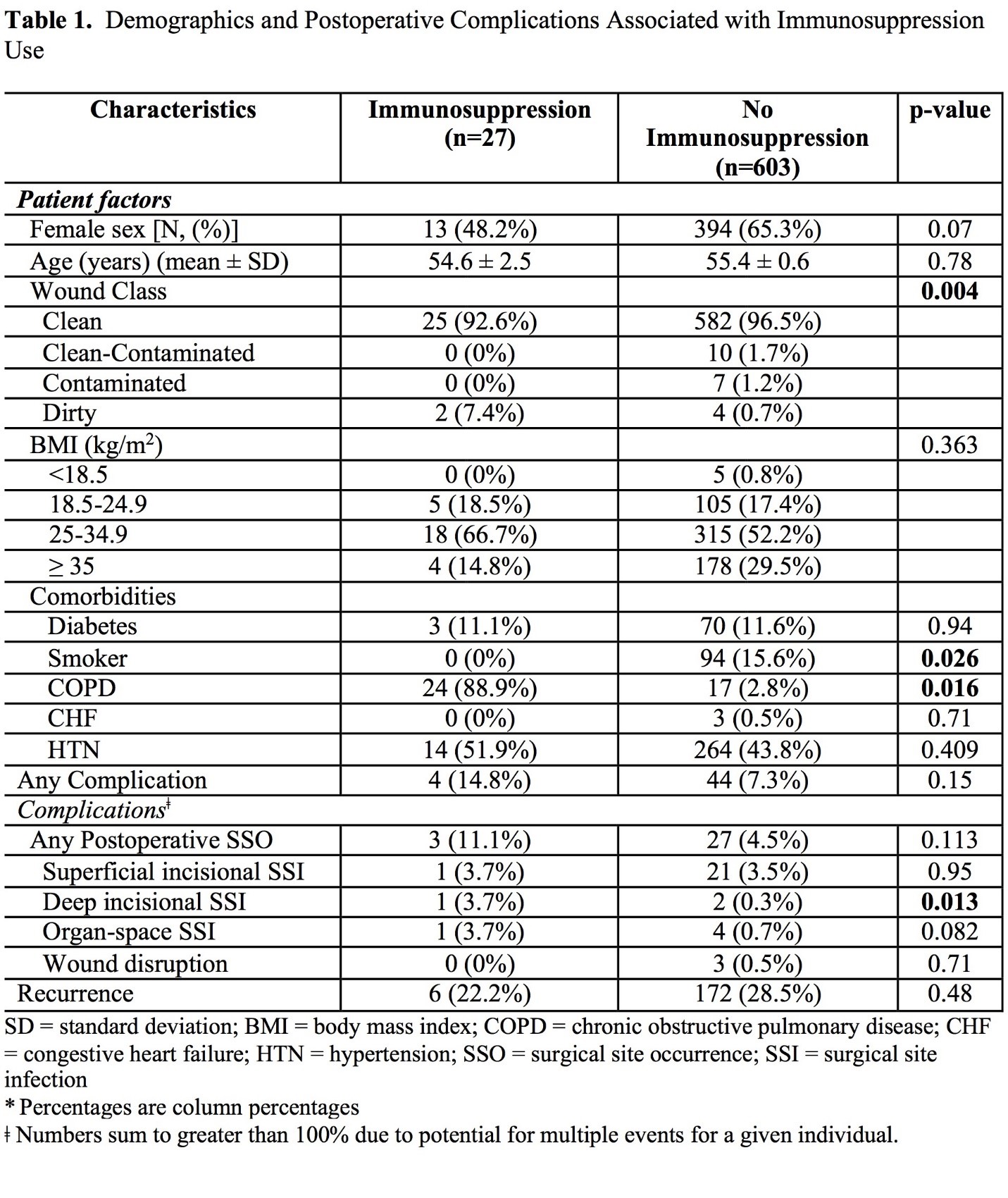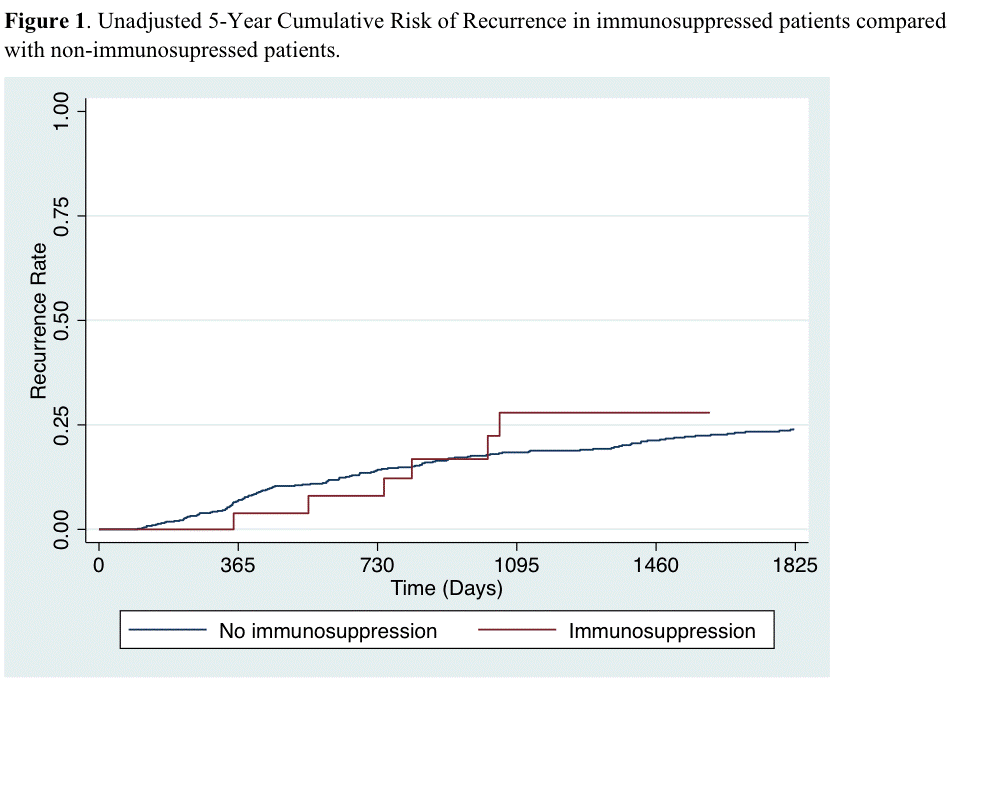 ---
Back to 2020 Posters