---
POTTER-ICU: An artificial-intelligence interpretable tool to predict need for ICU admission after emergency surgery
Anthony Gebran
1
, Annita Vapsi
2
, Lydia Maurer
1
, Mohamad El Moheb
1
, Leon Naar
1
, Sumiran S. Thakur
2
, Dania Daye
3
, George C. Velmahos
1
, Dimitris Bertsimas
2
, Haytham Kaafarani
1
1
Division of Trauma, Emergency Surgery, & Surgical Critical Care, Department of Surgery, Massachusetts General Hospital, Boston, Massachusetts, United States,
2
Massachusetts Institute of Technology, Boston, Massachusetts, United States,
3
Department of Radiology, Massachusetts General Hospital, Boston, Massachusetts, United States
Objective: Delays in admitting high-risk emergency surgery (ES) patients to the ICU result in worse outcomes and increased healthcare costs. We aimed to use interpretable artificial intelligence (AI) technology to create a pre-operative predictor for post-operative ICU need in ES patients.
Design: Retrospective nationwide cohort study.
Setting: 2007-2017 ACS-NSQIP database.
Patients: Adult ES patients.
Main Outcome Measure: Need for post-operative ICU admission, defined as post-operative death or the development of one or more postoperative complication warranting critical care (e.g. unplanned intubation, ventilator requirement ≥48 h, cardiac arrest requiring CPR, and septic shock). Demographics, comorbidities, and laboratory values were included, and a novel, interpretable AI technology called Optimal Classification Trees (OCTs) was leveraged in an 80:20 train:test split to develop the predictive algorithms. An interactive and user-friendly application was created. C-statistics were used to measure performance.
Results: A total of 464,861 patients were included. The mean age was 55 years, 48% were male, and 11% developed severe postoperative complications warranting critical care. Comprehensive OCT algorithms were derived [Figure 1], and the Predictive OpTimal Trees in Emergency Surgery Risk ICU (POTTER-ICU) application was created. The number of questions (i.e. node depths) needed to predict ICU admission ranged from 3 to 12. POTTER-ICU had excellent discrimination for predicting the need for ICU admission (c-statistics: 0.89 train, 0.88 test) [Figure 2].
Conclusions: We recommend POTTER-ICU as an accurate, AI-based tool for predicting severe complications warranting ICU admission after ES. POTTER-ICU can prove useful to triage patients to the ICU and to potentially decrease failure to rescue in ES patients.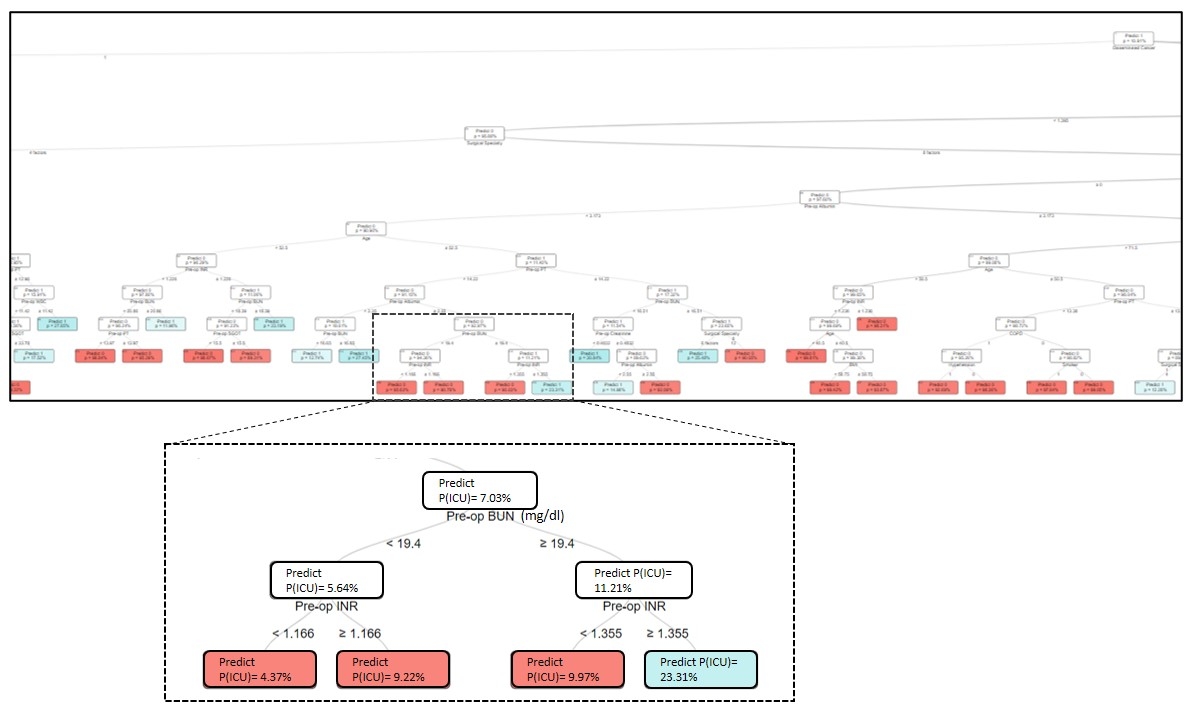 Figure 1: Optimal Classification Trees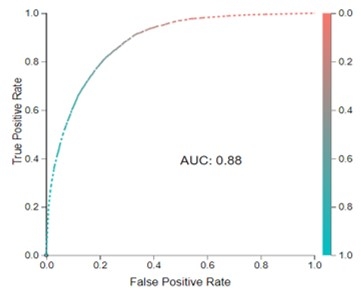 Figure 2: Receiver Operator Characteristic Curve for the Test cohort
---
Back to 2021 Abstracts